OUR SERVICES
Our goal at Mynos is to bring you joy for any occasion of your visit. Whether it's just for a romantic dinner, cozy family gathering, get-together with friends or special moments like birthdays, anniversaries or wedding celebrations. We make sure your wishes are taken care of so you can have the most memorable experience.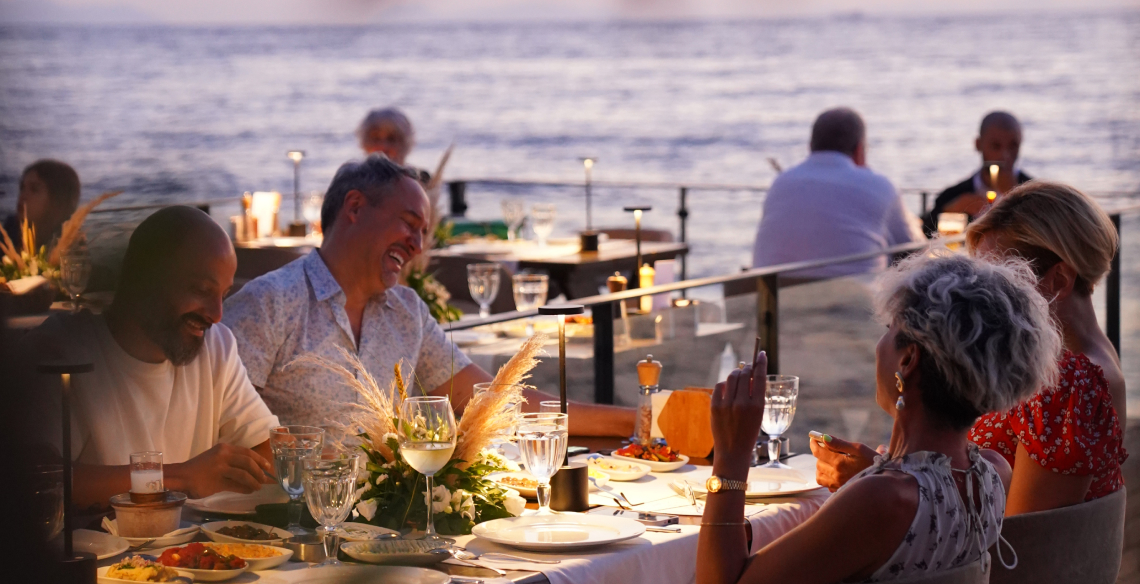 EVENTS & CELEBRATIONS
There's nothing we love more than celebrating together with family, friends or colleagues. Our intimate indoor area and vast space on our gorgeous terrace offer great opportunities for your celebrations, small or big. Planning a dinner party, birthday, engagement, wedding ceremony or a corporate event? Our restaurant has plenty of space and the perfect setting with a beautiful ambience and scenery to make your special event a highlight. Our team will always make sure to help with the organisation and accomodate all your wishes. Contact us for reservations, details and any special request for your event.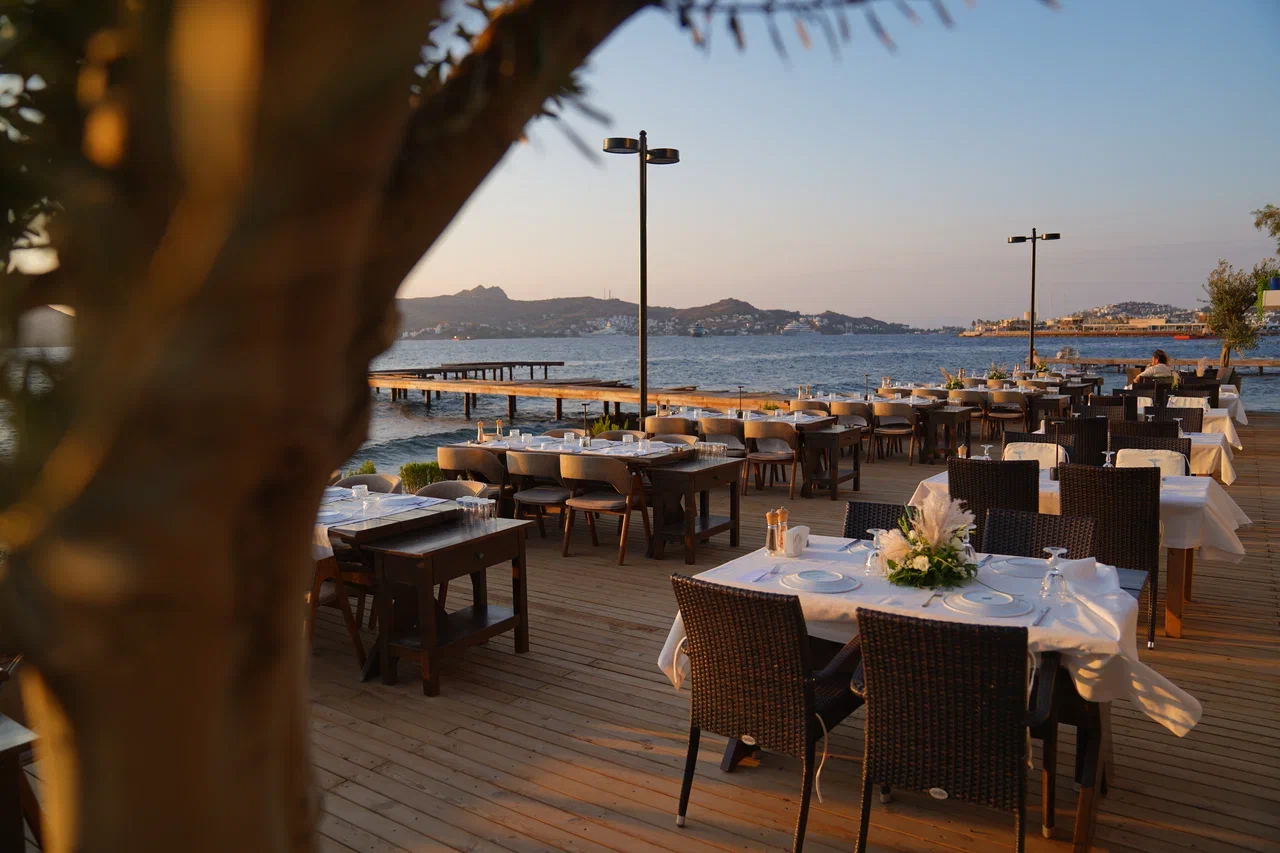 Our restaurant fits 40 tables for up to 140 guests. Enough space to make your event a memorable and joyful experience.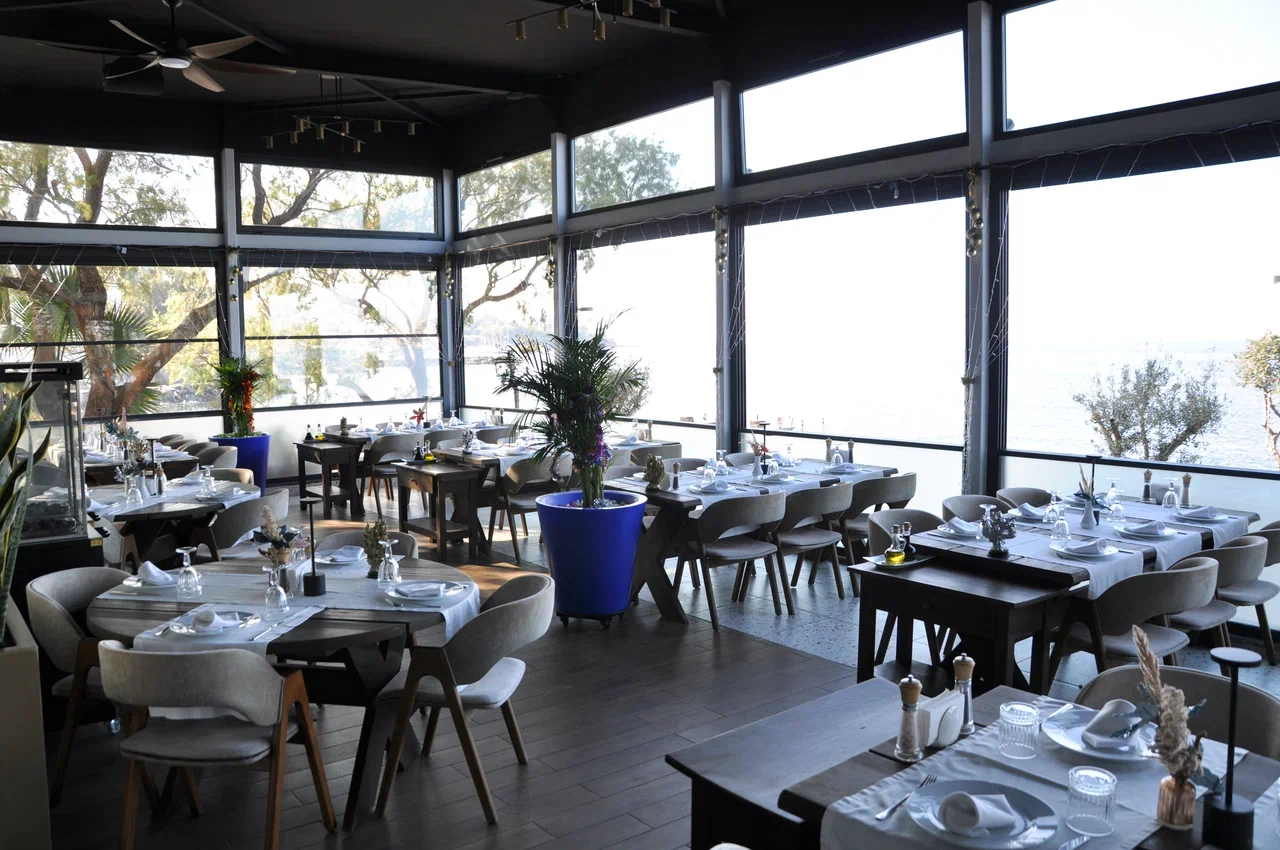 Host your event any time of the year. Our closed indoor area offers an intimate and cozy setting for the guests of your event.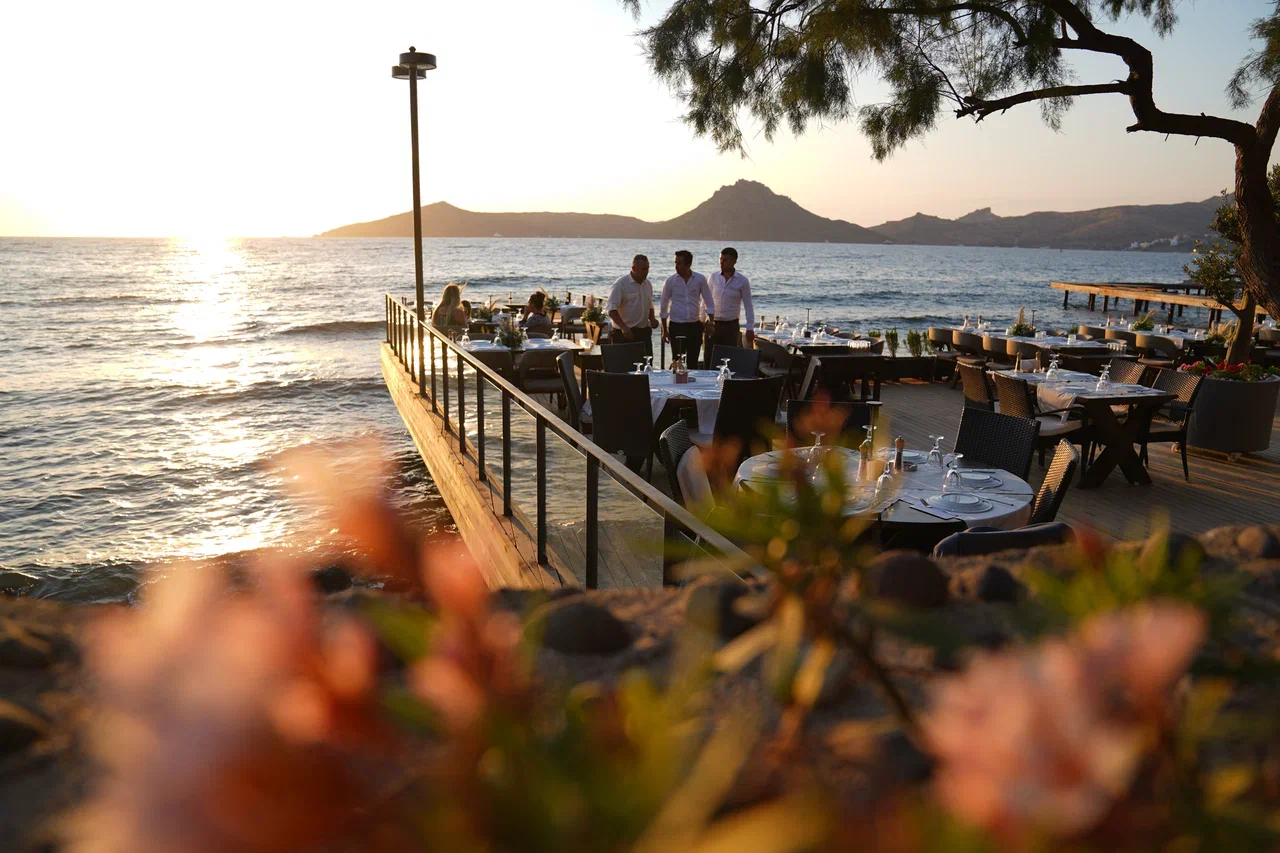 We are always happy to consider your individual wishes. Ask us for special requests such as set menus, cakes, decorations and others.